Registrar of di National Examination Council [NECO], Professor Godswill Obioma don die.
Family say Professor Obioma die on 31 May, 2021, NECO announce on Tuesday.
Di 67-year-old NECO Registrar die afta small sickness, according to officials wey quote family sources.
NECO confirm di death for statement wey Mustaphan Abdul, dia director of Human Resource Management sign.
President Muhammadu Buhari appoint Obioma as Registrar of NECO last year.
Na him replace Professor Charles Uwakwe wey chop sack sake of alleged official misconduct.
NECO Registrar Godswill Obioma biography
Late Godswill Obioma na native of Amaokpu, Nkpa, Bende Local Government Area, Abia State.
For 1975, e graduate from Alvan Ikoku Federal College of Education wia im be study mathematics and physics.E graduate wit distinction and na im bi overall best graduating student.
For 1979, oga Obioma graduate from di University of Nigeria, Nsukka wia e study mathematics and education. E graduate as di best graduating student again.
For 1982, e graduate wit master's degree in educational measurement and evaluation in Nsukka.
Na for dis same Nsukka di late Jamb registrar do im doctorate degree in di same field and win di vice chancellor's award for di best doctoral thesis.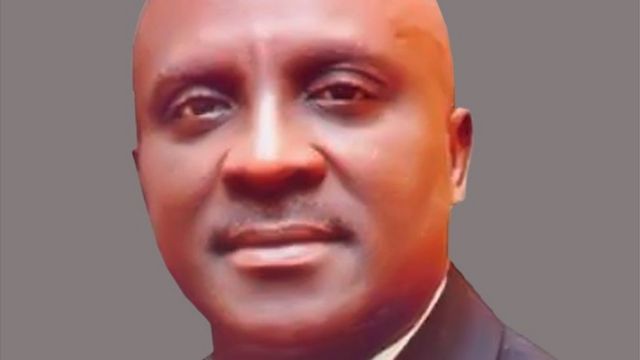 Godswill Obioma begin in career for 1979 for di University of Nigeria, Nsukka as a research fellow, afta di institution bin retain am wen e graduate.
He became a professor of Mathematics Education and Evaluation, University of Jos, on di 13th of December, 1991, dis na one day after his 38th birthday.
E become di head of department, department of science, mathematics and technology education in 1993.
Late Godswill Obioma ogbonge academic qualification carry am go big big places.
i. Special Assistant on Policy Monitoring and Evaluation to the Military
Administrator of Abia State
ii. Director, Monitoring and Evaluation, National Primary Education Commission
iii. Ag. Chief Executive National Mathematical Centre
iv. Director, Monitoring and Evaluation, Universal Basic Education Commission
v. Director, Monitoring, Research and Statistics, National Business and Technical
Examinations Board (NABTEB), Benin City
vi. Special Assistant to the Hon. Minister of Education where he also served as
Director, Policy and Programs.
vii. Executive Secretary, Nigeria Educational Research and Development Council
viii. Special Assistant to the Honourable Minister of State for Education
ix. Resident Electoral Commissioner, Ebonyi State.
Late Oga Obioma dey appointed by president Muhammadu Buhari as di registrar of National Examination Council, NECO for May 2020.
No bi only for Naija Godswill Obioma hold offices o, e also serve for international level.
E serve at UNESCO International Bureau of Education (IBE) as Presido of di Council from 2014 to 2016 afta e serve as Vice President representing di Africa region.
E has been Member, Board of Trustees (BOT) for International Association of Educational Assessment and Africa Association of Educational Assessment.
Oga Obioma na consultant/Resource Person for: UNESCO, DFID, UNIDO,UNICEF, USAID and World Bank for Nigeria.
E get correct experience for implementing Public Policy in Educational Projects, in large Scale surveys and activities like dat.
Professor Godswill Obioma get ova 21 Honors/Distinctions witin Nigeria and abroad from
di Academia, Media, Church, Social and Youth groups, di Business Community,
Students and the Traditional Institution.
Professor Obioma published 8 books.
chapters in 42 mainline (standard) Books, 26 Journal Articles, and Project director for di
writing of 16 Books for Senior Secondary, Basic Education and Primary Schools. E bi fellow
• Science Teachers Association of Nigeria (fstan)
• Nigeria Academy of Education (fnae)
• Mathematical Association of Nigeria (fman)
• Curriculum Organization of Nigeria (fcon)
• National Association of Teachers of Technology (fnatt)
• International Professional Managers Association (UK)(fipma)
Professor Obioma marry Elizabeth Ndidiamaka, dem get children and grand children.