How bad does a first date have to be to walk away with a $236,000 lawsuit?
For UK Martin Conway, it comes down to 'negligence' — or so he claims after allegedly catching herpes from a kiss on a first date last year.
Conway, 45, is claiming $247,700 in compensation from the woman he knew as Jovanna Lovelace, with the overwhelming amount of that money – $181,700 – requested for fortnightly therapy until the age of 79.
The personal trainer demands additional payment to cover his lost earnings from work, and income protection insurance until retirement in case of further bouts of the herpes simplex virus.
"I wanted justice and it was then I decided I wanted to take legal action against the respondent for the illness she brought upon me," he tells The Sun.
Conway claims he has been left 'traumatised' and his life has been turned upside down since his date with Lovelace.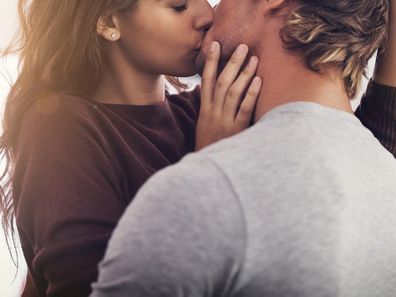 The couple met in July 2019 via dating site Meetup.com and kissed on their first date.
"I was kissed before I was informed of any cold sore," Conway insists in a claim form submitted to court. He also accuses Lovelace of neglecting "her moral and ethical and legal duty to warn [him] of the risks that [he] would be exposed to."