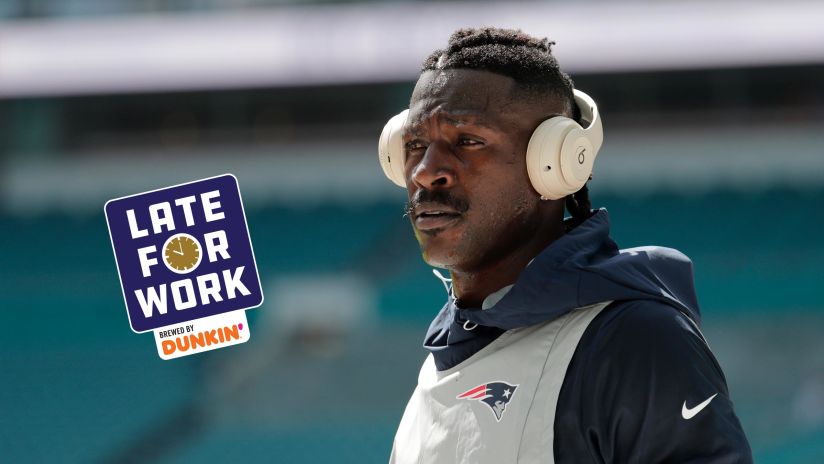 Ravens Reportedly Have 'Discussions' About Antonio Brown
The Ravens believe they'll have a more dynamic downfield attack this season, but the thought of adding even more weapons is intriguing for one of the league's top returning offenses.
One option often buzzed about has been free-agent wide receiver Antonio Brown.
Brown has been linked to the Ravens this offseason, and things got even more interesting yesterday when NFL Network's Mike Silver reported that Baltimore is one of two teams who reportedly have had internal "discussions" about signing Brown.
"Teams are sniffing around," Silver said. "I would keep an eye on the Seahawks. Brown has been doing some offseason workouts with their backup quarterback Geno Smith … And the Ravens, his cousin Marquise Brown is on that team, they have sniffed around in the past. They are mulling that over too. So internal discussions in both of those organizations. Keep an eye on Seattle and Baltimore."
Silver: Two Teams Interested in Pursuing Antonio Brown
NFL Network's Ian Rapoport believes there are "maybe four or five teams" who have expressed interest in signing Brown.