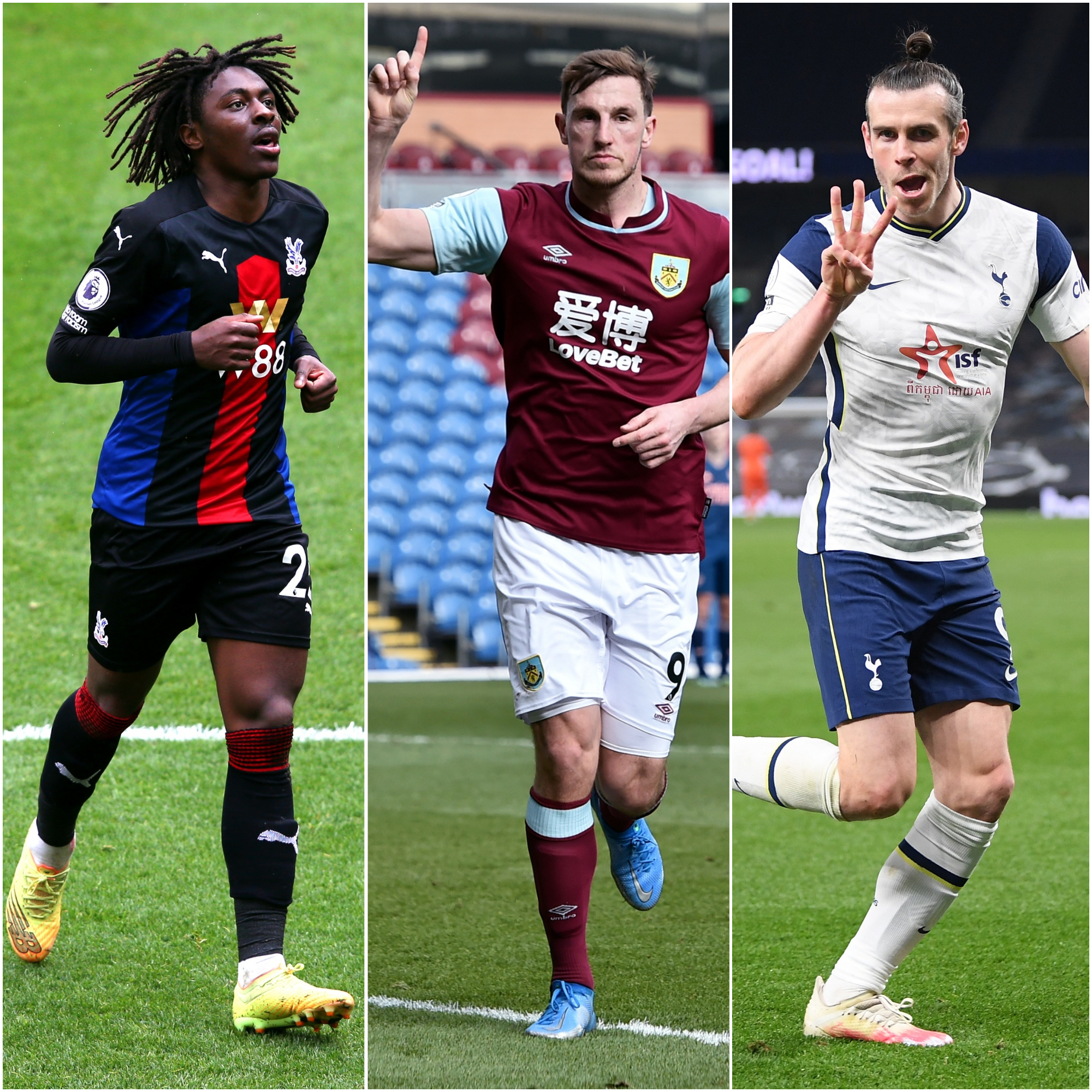 Burnley provide late-season differential potential while Gareth Bale and Eberechi Eze are two of the exciting Fantasy Premier League names to consider this week.
No sooner was a packed gameweek 35 wrapped up than a new one begins with a Friday teatime deadline – who should you trust for the final stages of the season?
Raise a glass to Clarets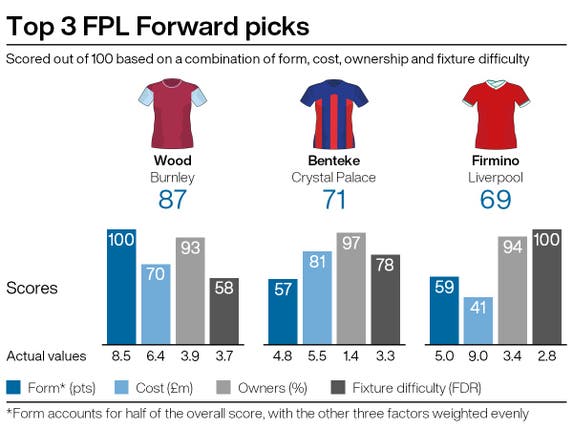 Chris Wood leads all players in gameweek 36's Transfer Scores (PA graphic)
Chris Wood has been a regular in our recommendations in recent weeks, driven by a run of eight goals and 66 fantasy points in eight games.
Form makes up 50 per cent of the PA news agency's Transfer Score for each player, with the remainder combining cost, ownership and fixture difficulty rating (FDR) – remarkably, the £6.4million Kiwi is still selected in less than four per cent of all teams.
His transfer score of 87 out of 100 comfortably leads all strikers ahead of resurgent Crystal Palace man Christian Benteke (71), with Roberto Firmino's brace against Manchester United sparking a last-ditch jump to third for the Liverpool star (69).
Burnley's burst clear of relegation danger is not all down to Wood, however, and midfielder Ashley Westwood has two goals and an assist in their last four games to break onto the midfield podium.
London pair shine in midfield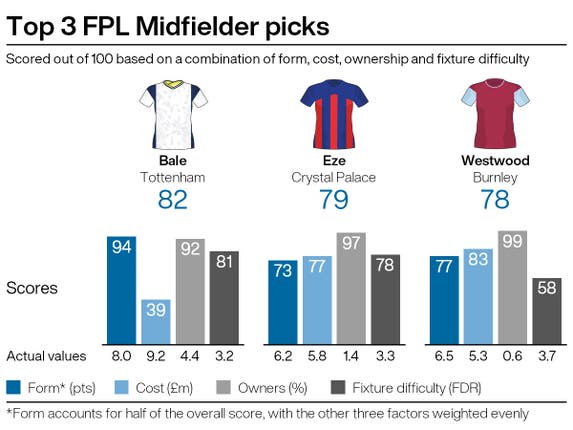 Gareth Bale and Eberechi Eze have sparkled at times late in the season (PA graphic)