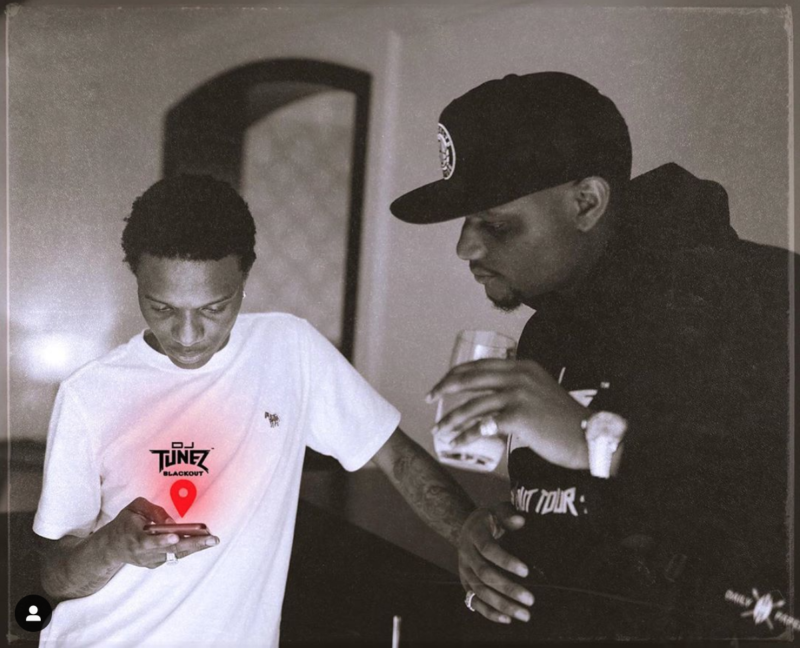 DJ Tunez Premieres one of Wizkid's New Song Live on his InstaLive session tag #QuaranTunez alongside the Starboy No.1.
Nigeria's biggest music export and Starboy, Wizkid has been on the low, off the music scene for months now. Well the Afro-pop star has been in the studio all these while cooking new tunes and rounding up his new soon to come album. His official disc jockey by the name DJ Tunez played one of his new records Live for his fans worldwide.
Starboy Wizkid joined DJ Tunez on his InstaLive and granted him the permission to share his New song with his fans (Wizkid FC). Tunez debuted the New Wizkid and it was all fire, it's a spiritual tune that will penetrate the body and soul.
Wizzy after seeing fans reaction decided to release the new song ASAP, leaving the Wizkid FC to pick a date. In between the QuaranTunez session Wiz told DJ Tunez to release him as he wants to put Zion to bed… (lol)
Listen to the New Wizkid Exclusive!, share your thoughts below and also pick a date for the Starboy to bless our speakers.