Rudder comes with another classical and exceptional musical project titled 'FATE & FAME EP'.
This body of art narrates Rudder's trials and tribulations while growing up as he also envisions what the future looks like for him as he manifest his thoughts through this body of art.
The EP consists of tracks like 'STAR BORN, SWEET SOMETHING, BIGGY MAN, THE PAIN, OLOFOFO, AANU, EYES ON ME, & MAPAMI NAH', and features Don Drim.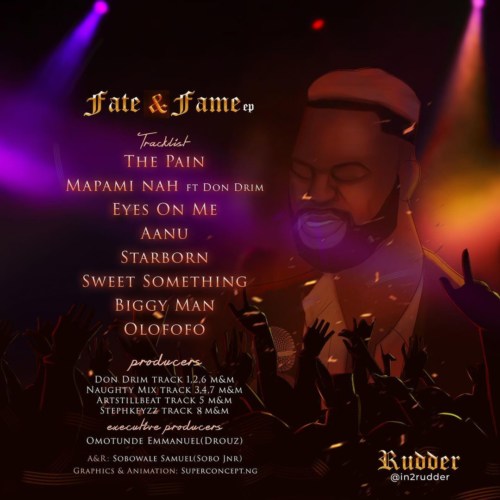 'FATE & FAME' is available on all major streaming platforms or click the link via @in2truder bio to stream.
Enjoy below