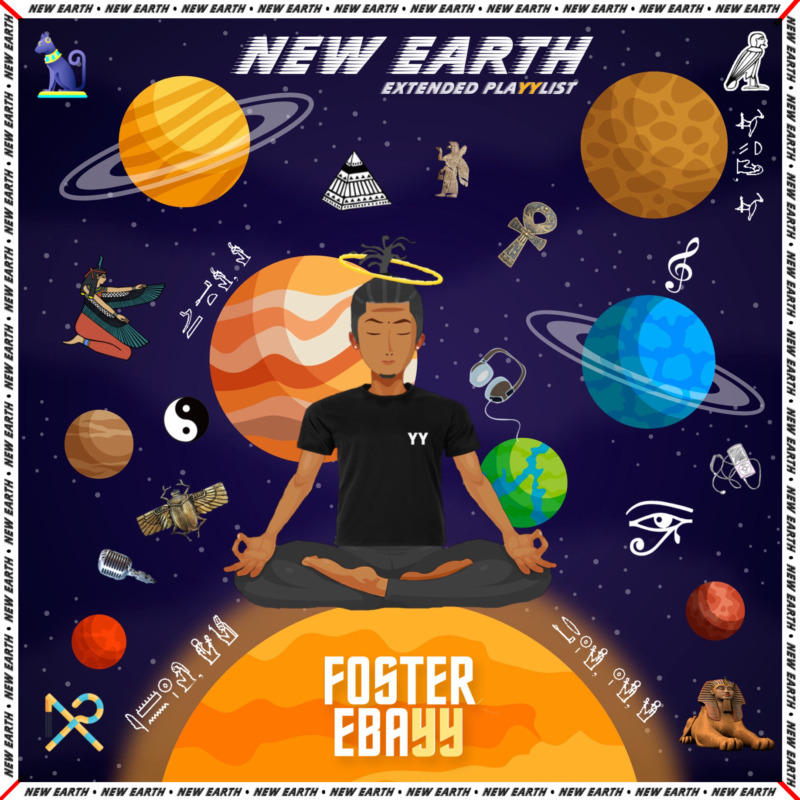 FOSTER EBAYY Unveils new EP 'NEW EARTH'
The New Age African-Nigerian Rising Star And entrepreneur 'Foster Ebayy' is Known for bringing forth the AfroJuice Sound to the African Music Scene. He gained attention over the years with his exceptional record 'Ghetto Love' which sprung from his debut EP 'YY Versus EveryOne' and made a digitally well recognized global footprint.
Foster Ebayy Returns today with a new EP 'New Earth' featuring what he describes as the New Age Creatives from Africa and the world.
The "New Earth EP" introduces a blend of Afrobeats, Soul, R&B, Blues and DanceHall hence creating forth a mixture what we know to be the unique 'AfroJuice' Sound. See tracklist below,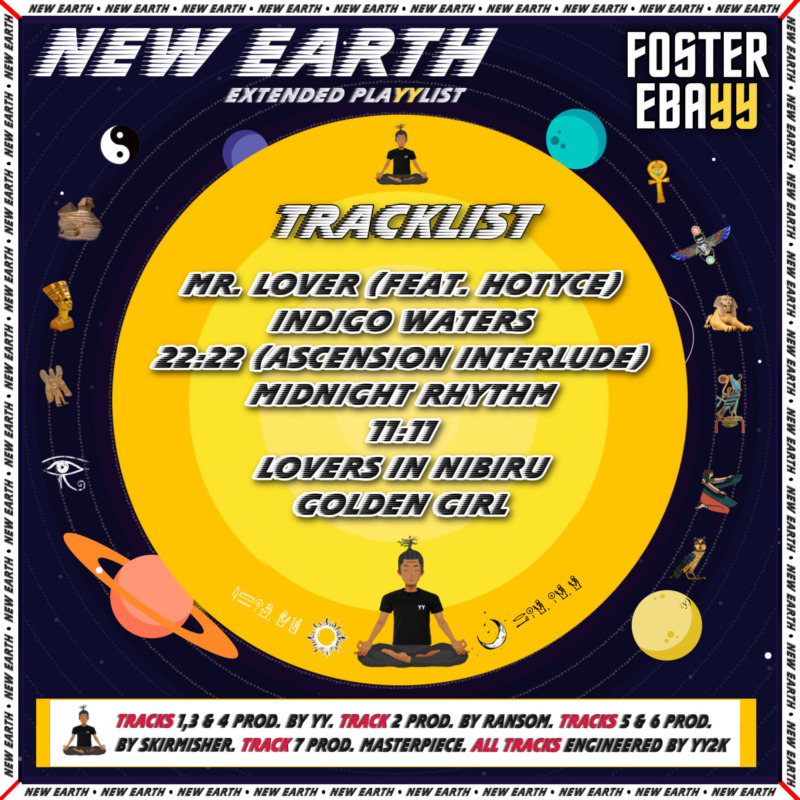 The New Earth EP is a body of work with the aim to create awareness and enlightenment on the planet through love, unity and spirituality.
Stream, Enjoy & Share this exciting body of work. With Love ~ Foster Ebayy
"Mr Lover"
2. "Indigo Waters"
3. "22:22 (Ascension Interludes)"
4. "Midnight Rythme"
5. "11:11"
6. "Lovers In Nibiru"
7. "Golden Girl"
STREAM/DOWNLOAD FULL "New Earth" EP
CONNECT ON SOCIAL MEDIA:
Instagram: @fosterebayy
Twitter: @fosterebayy
Facebook: @FosterEbayyMusic