Everton have started the search for their sixth permanent manager in five years having been stunned by Carlo Ancelotti's sudden departure for Real Madrid.
The 61-year-old signed a three-year contract with the Spanish club on Tuesday after Madrid's president, Florentino Pérez, having missed out on Massimiliano Allegri as a replacement for Zinedine Zidane, made a concerted effort to rehire the three-times Champions League-winning coach. Ancelotti informed Everton earlier in the day of his desire to leave after only 18 months.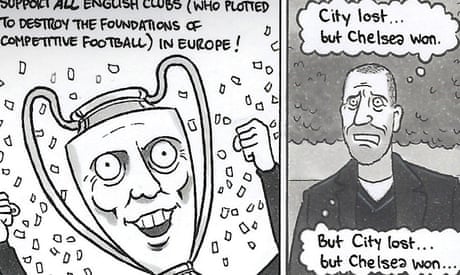 Marcel Brands, Everton's director of football, attempted to persuade Ancelotti to honour his £11m-a-year contract during talks at the club's training ground but to no avail. The Italian had three years remaining on the deal he signed in December 2019 and a compensation package was agreed swiftly between the clubs. Ancelotti's backroom staff – comprising his son and assistant Davide, son-in-law and head of performance Mino Fulco, fitness coach Francesco Mauri and analyst Simone Montanaro – are expected to follow him.
The speed and timing of Ancelotti's exit have thrown Everton's plans into disarray. Ancelotti had insisted he was committed to the long-term plans of the majority shareholder, Farhad Moshiri, only two weeks ago when links with a return to the club where he won the Champions League in 2014 first surfaced. "This is good publicity for me to be linked with Real Madrid but it is not true," he said on 18 May. "I am really happy to stay here. I feel good at Everton and my target is to make Everton better and better every year." But the lure of Madrid proved irresistible.
"I would like to thank the board of directors, the players, and the Evertonians for the tremendous support they have all given me during my time at the club," Ancelotti said in a statement confirming his exit. "I have complete respect for everyone associated with Everton and hope they can achieve the exciting opportunities they have in front of them.
"While I have enjoyed being at Everton I have been presented with an unexpected opportunity which I believe is the right move for me and my family at this time."