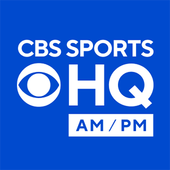 The Milwaukee Bucks tied up the series at two games apiece after beating the Brooklyn Nets 107-96 in Game 4 Sunday afternoon. The big storyline of the game, though, was the injury to Nets guard Kyrie Irving, who left in the second quarter and did not return after suffering a right ankle sprain. His status going forward is unknown, but the Bucks managed to take advantage of the opportunity as Brooklyn was down two of its three superstars for the second half of the game.
Giannis Antetokounmpo led the Bucks with 34 points and seven boards, while Khris Middleton tacked on another 19 points and eight assists. Kevin Durant tried to carry the Nets to a win and finished the day with 28 points, but without Irving, Harden and significant production from Brooklyn's role players, Milwaukee was able to walk away with a win.
CBS SPORTS HQ NEWSLETTER
Your Ultimate Guide to Every Day in Sports
We bring sports news that matters to your inbox, to help you stay informed and get a winning edge.
Here are three takeaways from Game 4:
1. Kyrie Irving's health
Although the Bucks tied this series up, the story of the day is Kyrie Irving's health going forward in this series. With six minutes remaining in the second quarter, Irving was writhing on the ground in pain for a few minutes grabbing at his ankle. He was able to get up and walk gingerly to the locker room under his own power, but the Nets announced at halftime that he suffered a sprained ankle and subsequently ruled out for the rest of the game. Irving landed on Giannis' foot on his way down after putting up a shot at the rim, and immediately fell to the ground after that.
Kyrie Irving appeared to roll his ankle while landing on the foot of Giannis Antetokounmpo. Irving limped to the locker room on his own. pic.twitter.com/CTxMM9s4nq

— Michael Scotto (@MikeAScotto) June 13, 2021
Irving had X-rays done on his ankle which came back negative, which is positive news for the Nets. Steve Nash said Irving will have additional tests and treatment done to see if he'll be ready to go for Game 5. However, this isn't an ideal spot for the Nets to be in right now. With James Harden already out, and a timetable for his return still being murky, Irving missing any additional time past Game 4 would be a significant blow to Brooklyn's chances of winning this series. That was incredibly evident in the second half of this game, as Durant got virtually no help from anyone else to put up a fight against the Bucks. Joe Harris had another disappointing shooting performance, going 3 of 8 from the field and 2 of 6 from deep.
Without Irving, it was also obvious that the Nets lack depth at the point guard position. That wouldn't have been an issue if guard Spencer Dinwiddie was healthy, but he's been sidelined since the third game of the regular season with a torn right ACL in his knee. So the Nets were forced to go with a point guard by committee in the second half, running with a tandem of Mike James and Bruce Brown, but it ultimately didn't work to make up for Irving's absence.
2. Bucks capitalize on opportunity
Midway through the second quarter it looked like this game would come down to another tightly contested finish. That significantly changed, however, when Irving went down with a sprained ankle. Both teams were throwing haymakers in the first quarter, and the Nets held a slight lead going into the second frame of action. However, a huge 30-point second quarter from Milwaukee helped fuel it for what ended up being a dominant second half. In Game 3, Giannis and Middleton accounted for nearly 80 percent of the Bucks points, but Game 4 saw a much more balanced attack on offense for Milwaukee. PJ Tucker had more points Sunday (13) than he had in the previous three games combined (nine), while also playing stout defense on Durant and frustrating the former league MVP. Jrue Holiday also had a solid performance, and it was clear from the opening tip that Milwaukee's game plan was to get him involved early and often after putting up just nine points in Game 3. Milwaukee looked like a completely different team from the one that showed up in the first two games of this series, and after tying up the East semifinal matchup, there's now a legitimate shot at advancing to the conference finals.
3. This is a different series now
The Nets were built to withstand missing Harden in this series with Durant and Irving steering the ship. However, with Irving's status now up in the air going forward, Brooklyn is a completely different team with this series tied up. The Bucks winning this game was a crucial turning point, because now they're the dominant team in what's now a best-of-three series with the Eastern Conference finals on the line. If Irving's ankle sprain isn't severe, and he's able to go out there and be even 80 percent of himself, then the Nets should feel confident in their chances. However, if Irving's out and Harden's still shelved, then Milwaukee will have the significant upper hand the rest of the way in this series. The Nets' health was always the biggest question heading into the postseason, given Durant, Harden and Irving have played so few games together. Now, that concern seems to be turning into a reality, and Brooklyn will just have to wait and see if Irving will be healthy enough to suit up for Game 5 on Tuesday.